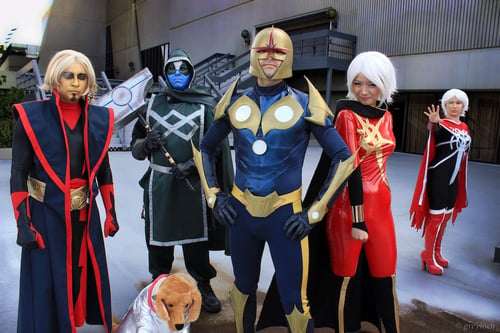 Cosplay is one of the most popular multimedia arts among makers today. The term cosplay is short for "costume play." Using a wide variety of craft techniques, like sewing, thermoforming, foam crafting, special effects makeup, wig styling, metalworking, casting, and even electrical engineering, cosplayers create ultra-detailed costumes and props that allow them to embody their favorite characters from TV, movies, video games, comics, and more.
These makers display their hard work at fan events, special interest conventions, and huge online communities where they meet up with other people who share their interests.
However, one of the most important things that every brand in the cosplay segment should know is that cosplay is about a lot more than just dressing up. It's different from just putting on a Halloween costume for fun (though many cosplay makers do go all-out for costumed holidays and occasions).
With cosplay, the idea is to make as realistic costume as possible, complete with any essential weapons or props, in order to truly become that character for a day. Most cosplay makers will practice the personality, speech patterns, gestures, and movements of their character in order to, well, get more into character while the costume is on.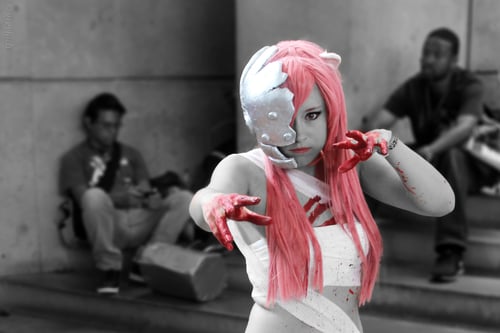 But beyond allowing makers to proclaim their love for pop culture properties, cosplay also presents the opportunity for makers to continually challenge their costume-making skills and develop their creative passion. Over the years, as the cosplay community and market segment has continued to grow, so has the quality of the costumes.
Through sharing tips and tutorials and generally pushing and motivating each other to continually outdo their previous work, cosplay makers have figured out how to make more elaborate and advanced costumes and props as well as tackle more ambitious characters.
Lights, smoke, robotics, and even more special effects have become more common in cosplay — even among the non-professional makers.
Cosplay is an art and a passion, but it's also a culture that more makers than ever choose to identify with. And thanks to that passion, cosplay makers constitute an incredibly powerful market segment that your maker brand shouldn't ignore. But in order to market your brand to cosplay makers, there are some key factors that you need to know about cosplay as a creative outlet and as a market segment.